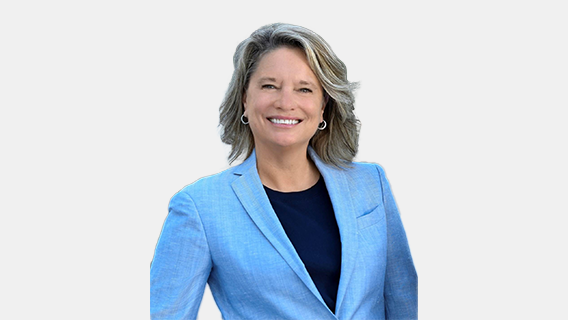 Lynn Hackney
Principal, Community Three
MHBS Real Estate Programs Advisory Council
As co – owner, Lynn Hackney leads Community Three's acquisition, capital, and market research teams where she leverages her 35 years of development and investment experience in urban mixed-use projects. Community Three has an average asset valuation of over a $100M concentrated primarily in Washington, DC.
In 2008, Lynn founded Allyson Capital, an equity investment firm, which was acquired in 2017 as the financing arm of Community Three serving as the monetary platform for its real estate developments.
As the founder of Urban Pace in 2001, a real estate services advisory firm, Lynn was the only woman in the DC area to have had sole ownership of a major real estate corporation, residential or commercial. She capitalized on her firm's success by selling to a multibillion-dollar company in 2016; Urban Pace is now owned by Berkshire Hathaway. During the transition period, Lynn had the experience of working directly with the Berkshire executive team in the C suite.
Lynn's accomplishments in the real estate industry resulted in her election in 2015 as the President of the prestigious DC Building Industry Association (DCBIA), the first woman ever to hold that post. In 2016, Lynn was elected to the Board of Directors of Eagle Bank, a publicly traded company based in Bethesda, MD. She holds Board seats with Johns Hopkins University and University of Miami. Lynn served as Mayor Muriel Bowser's finance campaign chair resulting in her successful 2018 reelection. She was appointed co-chair for the 2018 Ball on the Mall, the annual fundraising gala for the Trust for the National Mall, that counts political dignitaries and celebrities as attendees. She was recently honored with the CREW annual Woman of Impact Award for 2019.
At the start of her career, Lynn was the co - founder of Century 21 New Millenium spending 10 years building the number one real estate franchise in North America under the Realogy umbrella, a publicy traded company. Lynn was primarilty responsible for rolling up and purchasing over 20 real estate firms in the course of her tenure as an partner.
She has a post graduate certificate from Harvard Business School, an MBA from Johns Hopkins University, and a BS from Virginia Commonwealth University.