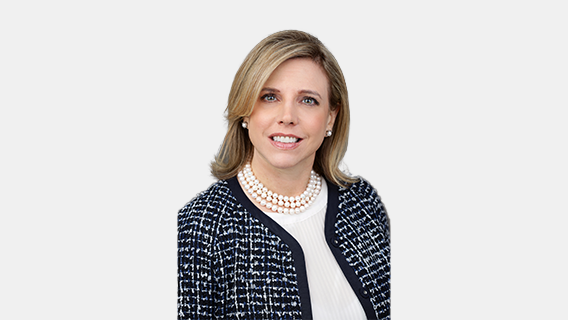 Jacqueline Cruz-Bustillo
VP, Senior Commercial Lending Portfolio Manager - CCIM, U.S. Century Bank
Jacqueline Cruz-Bustillo is Vice President and Senior Commercial Lending Portfolio Manager of U.S. Century Bank, one of the largest community banks in Florida with $2.0 billion in assets. With over 20 years of banking experience, Cruz-Bustillo works with clients to provide financing solutions tailored to their individual needs, including term loans for the financing of owner occupied, multi-family, retail, mixed-use, office/industrial and warehouse type properties, asset-based loans for medium and large businesses, and Small Business Administration (SBA) lending programs.

Active in the business community, Cruz-Bustillo joined CREW Miami in 2015 and currently serves as President of the 2023 board of directors. In her first year, she was recognized as the "New Member of the Year 2015" for her active involvement and as "Unsung Hero" in 2017 for stepping up to the plate when needed. She is a CCIM (Certified Commercial Investment Member) designee having completed advanced coursework and financial experience in the commercial real estate industry.

Born in Miami, she holds a BBA in International Finance and Marketing from the University of Miami and an MBA from St. Thomas University. Her advice to other professional women is to never put limitations upon yourself because you never know how far you could go. She balances her home life as a wife and mother of two teenagers with a career.

She is proud to be a part of CREW and represent U.S. Century Bank in the community.