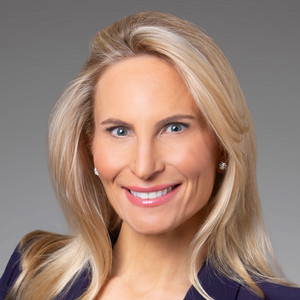 Lauren Hochfelder
Co-Chief Executive Officer of MSREI and Head of MSREI Americas, Morgan Stanley
Lauren Hochfelder is a Managing Director of Morgan Stanley, Co-Chief Executive Officer and Head of the Americas for Morgan Stanley Real Estate Investing, the global private real estate investment management arm of Morgan Stanley with $57 billion of gross real estate assets under management.
Lauren joined Morgan Stanley Real Estate in 2000. She has served as Co-CEO of MSREI globally since February 2022 and as Head of the Americas since 2016. She previously served as Deputy Chief Investment Officer and Co-Head of Acquisitions of MSREI Americas. She has sourced, underwritten, structured, executed and overseen principal investments across all real estate asset classes, return parameters and capital structures, and has also been involved in numerous corporate M&A transactions involving both public and private companies.
Lauren graduated magna cum laude and with distinction from Yale University with a B.A. in Ethics, Politics & Economics.
Lauren is a member of the Board of Directors of The 92nd Street Y, for which she also serves on the investment committee.